Incense Paper Booklet
A TRANSPORTIVE EXPERIENCE
3.12" x 4.47" x 0.3"
0.56 oz
We invite you to unwind with our limited edition Incense Paper Booklet. Inspired by Thiouraye - a traditional Senegalese incense laboriously made with love from blends of wood shavings and fragrant herbs - our Incense Papers will leave you transported and warm. The fragrance opens up with top notes of aromatic lavender and rosemary, followed by heart notes of vanilla, neroli, and ylang-ylang, and rounds out with base notes of patchouli and vetiver.
Includes four sheets with six individual strips each for 24 burns total (Incense Bowl sold separately)

Ambery, woody scent inspired by Senegalese Thiouraye

Paper composition makes them transport-ready so you can take the vibes with you
How To Use
How to Use
From the Incense Paper Booklet, take out one sheet and rip one strip off along the perforated line. Fold back and forth so that you end up with an accordion strip — kind of similar to how you made a paper fan as a kid! Take a lighter or a lit match and gently light one corner of the strip then blow out the flame. Place in our limited edition ceramic Incense Bowl or a dish of your own, and let it burn.
Now unwind, cozy up, and let it take you wherever it takes you.
Color
The yellow hue of the Papers are due to turmeric and tends to beige when exposed to sunlight.
Storage
Keep in a cool, dry place away from sources of heat and direct sunlight.
PAO
To be used preferably within 48 months.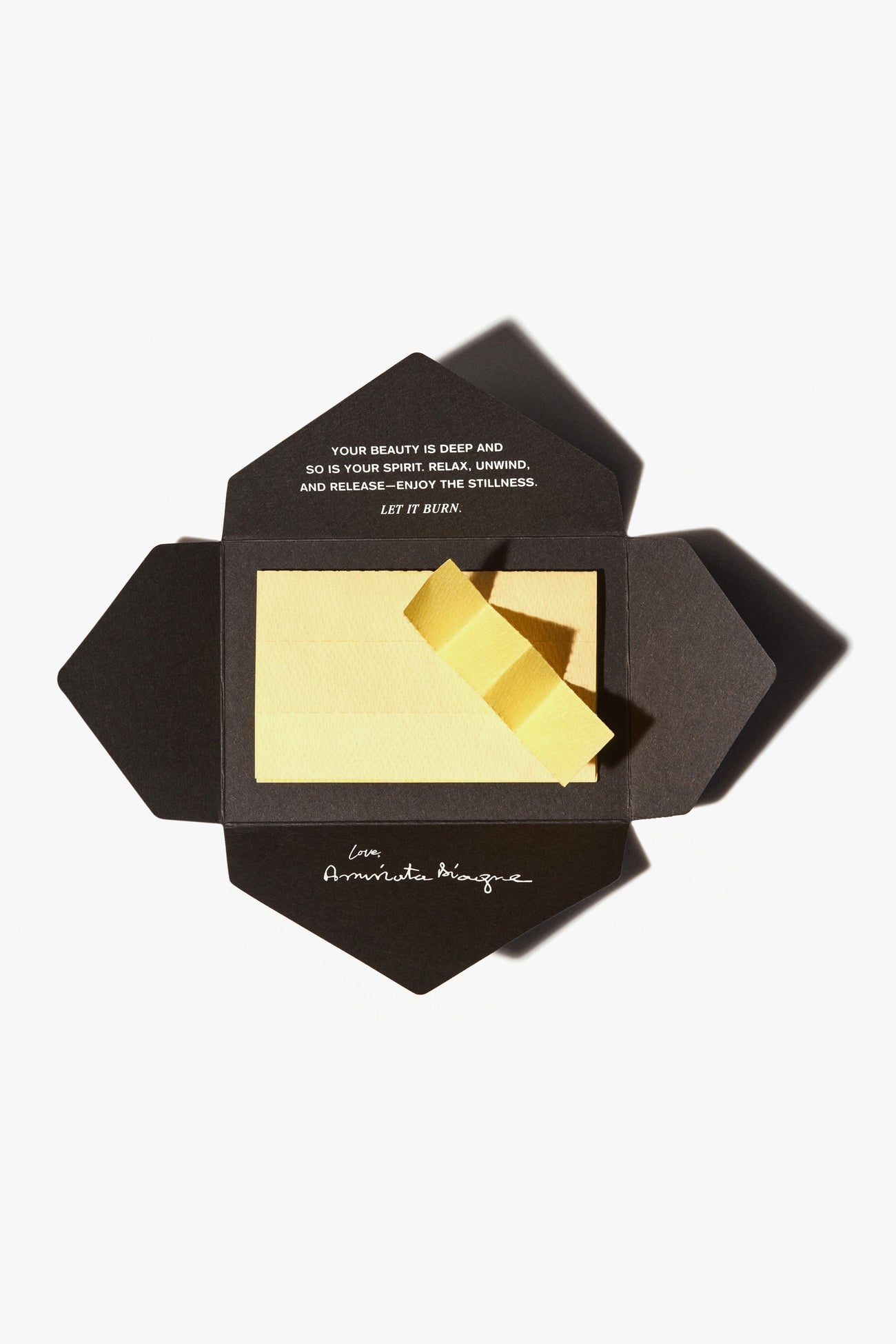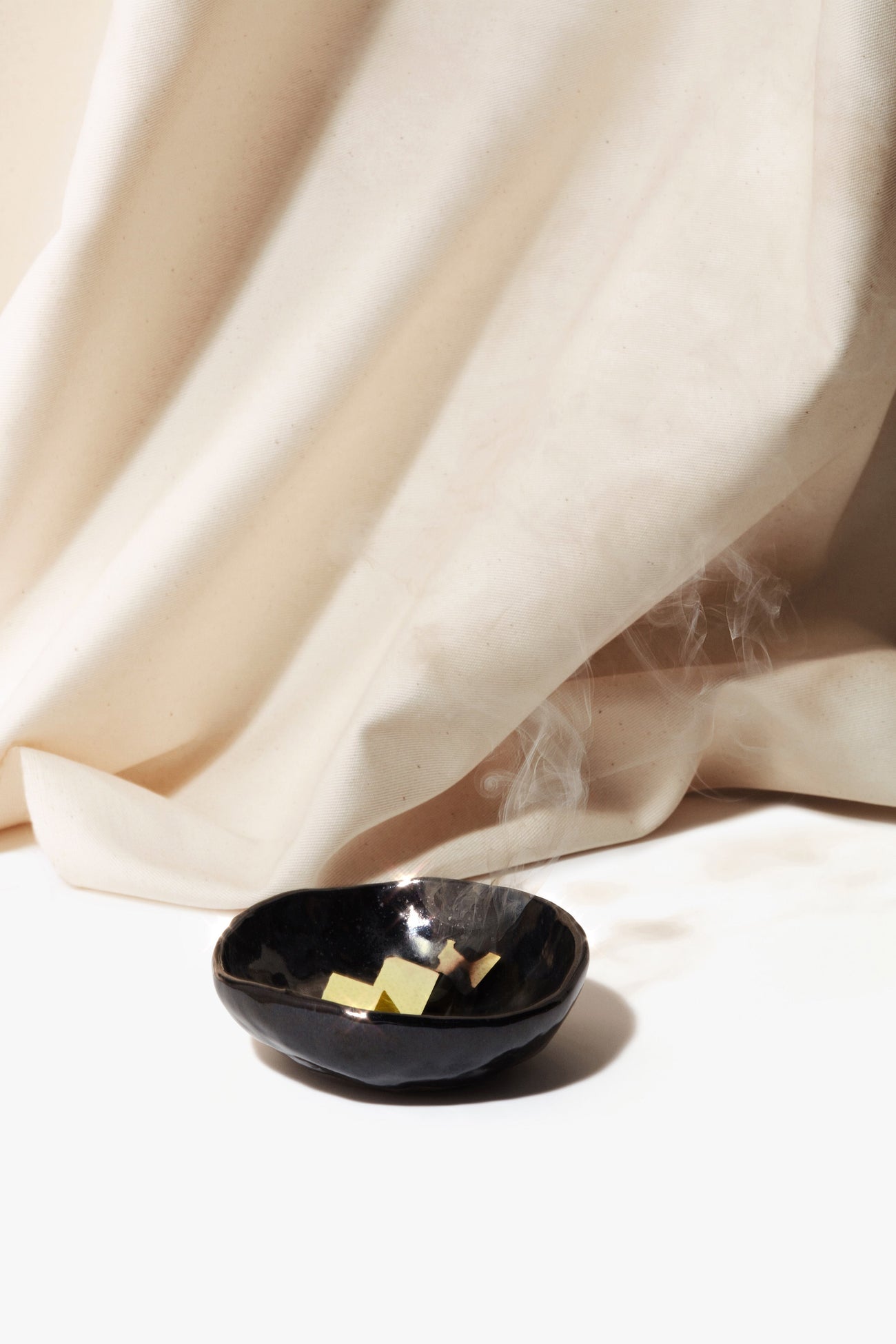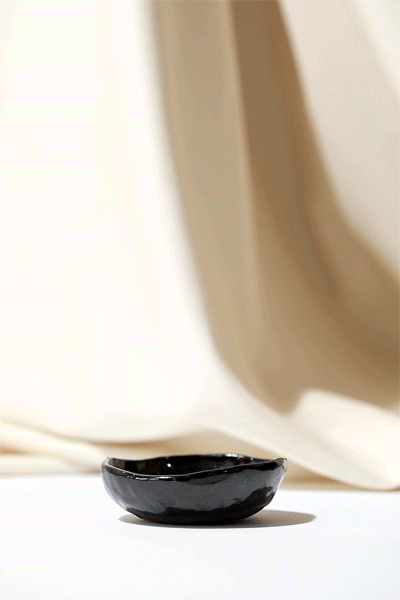 Ingredients
INGREDIENTS
Pure Cellulose, Vanillin, Spike Lavender Oil, Benzoin Gum, Lavender Oil, Cananga Oil, Citronellol, Ylang-Ylang Oil, Labdanum, Frankincense, Vetiverol, Rosemary Oil, Nerol, Geraniol, Java Citronella Oil, Thyme Oil, Patchouli Oil.
You may also like...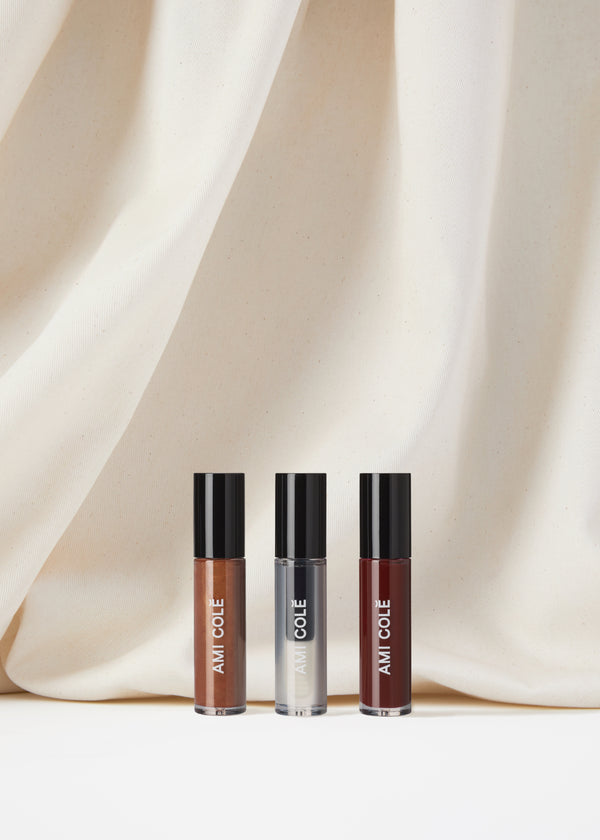 Lavish lips with shine, goodness,
and protection
Made for melanin-rich skin
Made for melanin-rich skin
Made for melanin-rich skin
Made for melanin-rich skin
Made for melanin-rich skin
Made for melanin-rich skin
Made for melanin-rich skin
Made for melanin-rich skin
Made for melanin-rich skin
Made for melanin-rich skin
Made for melanin-rich skin
Made for melanin-rich skin
Made for melanin-rich skin
Made for melanin-rich skin
Made for melanin-rich skin
Made for melanin-rich skin
Made for melanin-rich skin
Made for melanin-rich skin
Made for melanin-rich skin
Made for melanin-rich skin
Made for melanin-rich skin
Made for melanin-rich skin
Made for melanin-rich skin
Made for melanin-rich skin
Made for melanin-rich skin
Made for melanin-rich skin
Made for melanin-rich skin
Made for melanin-rich skin
Made for melanin-rich skin
Made for melanin-rich skin